It's all about great ingredients, cooked well, served by friends and enjoyed with good beer, wine and conversation.
Lunch
Tuesday – Saturday: 12pm til 2pm
Sunday: 12pm til 3pm
Dinner
Monday – Saturday: 6pm til 8pm
Sundays: 5.30pm til 7.30pm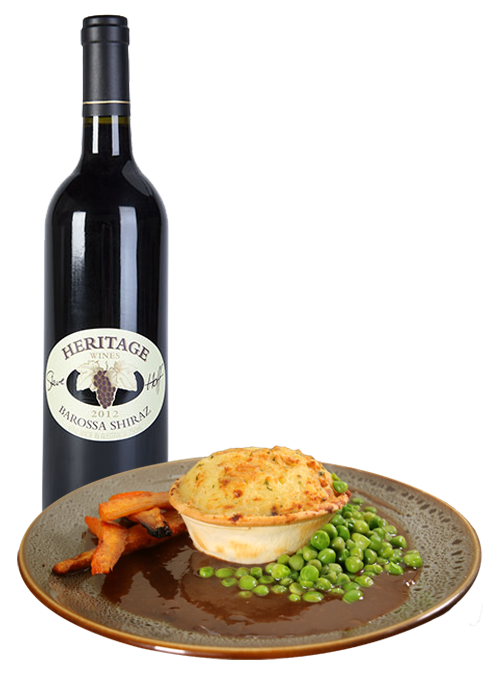 2 years in to our Community Pie project and it's still going strong!
Every couple of months we partner with figureheads from our community around the Barossa Valley, and taking advantage of it's fantastic produce to create our Community Pie.
Each pie is a collaboration between our team of chef's and who ever our 'pie partner' is to feature a 'pie of the month' using their special products to create something unique every time.
Each Pie also acts as a further collaboration with a chosen charity, donating a portion of all sales to a local community group or organisation in need.
Our Pie Partners Thus Far
Norton Schluter – Schulter Wines
Steve Hoff – Heritage Wines
Troy Kalleske – Kalleske Wines
Bowen Brothers – Barossa Cider Co
John Harris – Shanahans Wines
Chris Higgins – Greenock Brewers
Caitlin Angus – Hutton Vale Farm
Joe Evans – Ballycroft Vineyards
Lachlan Colwill – Hentley Farm
Catherine Harper – Barossa Vets
John & Nicole – Seppeltsfield Road Distillers
Janelle and Paul Amos – Barossa Coffee Roasters
Ivan Limb – Limb Vineyards
Ian Hongdell – Torbreck Vintners